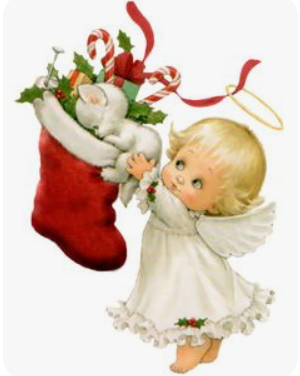 Last week was the kick off of the angel tree program. We are looking for sponsors. There are 93 angels so far and counting. The procedure is included below if you are interested in being a sponsor. The angels can be selected from the Bonifay K-8 front office Christmas tree.
Choose an angel from our Christmas tree. Take the angel card to the front desk. You will need to fill out a quick form with the number of the angel you selected, your name, and at least one contact number. When you have filled out the form with your information and the angel number you will receive a wish list for the child including clothing sizes. You will need to take the information sheet with the details to have as a reference.
The general guideline for spending is a range of $50-$75 per child. All gifts need to be dropped off at the school front office unwrapped and placed in one large bag. Enclosed in the bag should be the wish list and the angel number clearly marked on the outside of the bag. Please deliver the gifts no later than December 11th to the school. You may contact

Melissa

Hudson

at 547-3631 ext. 5107 or

Melissa

.

hudson

@hdsb.org for any further questions.